How much are Airline Miles Worth?
I got into this topic by reading MileLion's latest poke post on the KF UOB account, how bad it actually it and finally reading his post of how he value miles.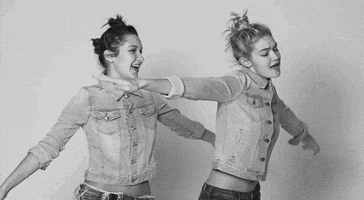 I think you guys would know this by now, but I find earning miles kind of lame.
Flying to me is just transportation. I get into my seat, I fall asleep, I wake up for the food, resume sleep, and I de-plane.
I get on the cheapest and fastest flight
, with some slight considerations on safety and route, and a final cost benefit analysis of transfers (eg. Save $50 for a 3 hour stopover? No. Save $400 on a 4 hour stopover? Yes!)
I have no desire to ever fly business or first class if I had to pay with my own money. I am sure many other people think like me. However, that is where our similarities end and the way that I think and the way that others think diverge.
Miles are positioned as "free" airtravel. I say "free" because they aren't actually free. Instead of collecting reward points or direct cashback, mile collectors are instead opting for air travel. The correct way to think about it is that the individual should be aware that he/she is giving up other forms of reimbursement if they choose 1 specific form over the over.
My personal preference is cashback. I know many, many people that go for miles. Then again, many people I know also can't tahan budget airlines and think that buying tickets directly from airlines and flying full carriers are the only way to go. To them, flying cheaper airlines is not an option. They already have a baseline.
In that case, their position and actions are justified and it makes sense. If they are only ever going to take SQ flights, why not collect KF miles with their spending and get some "free" travel? So, just how much are these miles worth?
MileLion has already given us a good figure to work with: 1 - 2c for economy redemptions.
However, redemptions are only one part of the equation. We now need to know how many miles do you get per dollar spend. I believe the commonly used term is mpd (miles per dollar).
The
UOB PVRI
card has 1.4mpd with 2.4mpd for overseas spend and 6mpd for major airlines and hotels* (booked through Expedia or them). However, min income is $80k.
The
ANZ Travel
card has 1.4mpd with a min income of $60k.
So, then what are the real rates that normal people can expect to yield? I believe it is the base of 1.4mpd. Perhaps with the UOB PVRI card it would be blended in with the higher tier spending to get something along the lines of 1.8 - 2 mpd.
At a yield of 1.4mpd and a value of 1-2c per mile, we are looking at real world rates of about 1.4 - 2.8% "returns", confined to the narrow category of economy airfare redemptions.
I would say that t
his is rather close to the 1.5% flat cashback rate that both Amex Cashback and SCB Cashback are offering, and up towards the higher end of 3.33% of the UOB One and my actual cashback returns of 3.3% with OCBC 365.
Why am I only looking at general spending mpd rate instead of the special category rates? Well, cards like Singpost can get you 7% cashback on online spending, while the POSB promotion has 14% cashback on food delivery. But... those are special categories. In which case, then it would be appropriate to use the
DBS Woman's World
card that yields 4mpd for online spending.
If we are comparing the special category of online spending, the DBS Woman's World card with 4mpd and 2c per mile works out to be 8% returns, which is slighter better than SCB Singpost's 7%.
If we are comparing the special category of dining, the Citi Clear Platinum has 2mpd and at 2c per mile, that's 4% returns. The OCBC 365 has 3% returns on weekdays and 6% on weekends, and if you distribute that by the days of the week, you get 3.86%, which is slightly lower.
Conclusion
I never really got down into more details about miles and their value because to me it is just not something that I would want to redeem. MileLion framed it in a very good way. If you had a choice between option (1) taking a $17,850 SQ Suite return flight to JFK or (2) take a $1850 economy flight and pocket $16,000, most, if not all people would go for option (2).
If you really think that your miles are "free", I think it's a good time to realize that you are giving up other rewards, like cashback or rewards redemptions (vouchers, products, etc).
My personal conclusion is that I made the right choice to choose to get back cashback compared to miles. The "return" rate is very similar, but I now get cashback instead of miles. I prefer cashback because I can decide to allocate my savings to anything I want, rather than to strictly confined to air travel, which I may or may not even redeem!
Of course, if you are the type of person that enjoys flying and flying in the premium classes, by all means, go for miles. As MileLion clearly explains, redeeming non-economy tickets are more "value" with conversion rates being as high up as 9c per mile! To each their own.
What sort of credit card programme are you in? Cashback? Miles? Rewards? Shopping? Let me know your thoughts on mile programmes and if your "return" is different from what I have calculated!