"Easing" is a Good Sign… for Buyers?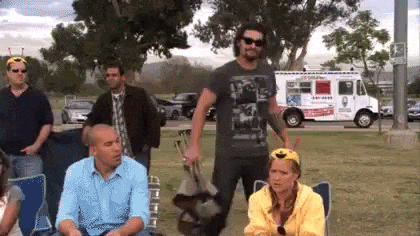 One of the people in the local scene that I quite admire is
Vina Ip aka Property Soul
. Many people might not agree with me and attribute her success to luck and timing, but it takes massive stones to take the calculated risks that she did and walk away from everything a glowing success. Anyway
I feel that her book about buying property in Singapore is a true gem
- focused specifically to buyers of Singapore property and littered with wise and time-tested financial advice.
In her latest post,
she talked about the recent "easing" of the cooling measures
that were just announced. Let me quickly point out the 3 changes:
SSD has 1 tier removed, and hence 1 year less, and a lower rate
TDSR doesn't apply to MWL if LTV is 50% or less
"ACD" is the new acronym that plugs the QC/ABSD loophole that is being abused
Why do these 3 things actually means worse times for the property market?
Lowering the SSD will help all those stuck with properties to unload it off at the market quicker. It might *spark* demand speculation since properties can now be sold off easier and quicker, but it seems like this is to allow those with bleeding bank accounts to save themselves.

If they had really wanted to stimulate buying demand, they would have reduced or removed the ABSD. What I infer from this action (lowering SSD) and inaction (of the ABSD) is that the Gov doesn't think that more houses need to be bought; they think more of the investment properties of multiple owners should be off-loaded instead.
I would imagine that there is pent-up demand for private homes. But with prices these ridiculous, people like me just continue staying rent-free with our parents until these "property investors" finally decide to stop their monthly bleeding by biting the bullet of reality.
The MWL for LTV of 50% and below is rather neutral, but I can see the rationale behind that. Basically, if you can cough up a 50% deposit, your don't need the TDSR framework to "guard you from overconsumption".
The ACD plug is good news. There was all this crap nonsense going around recent about some rich ass guys buying tons of expensive properties here and there to prevent the ABSD surcharge. Now developers have to cut price or pay the charges.
I think they are gonna cut prices.
Anyway, this doesn't really affect me directly. New leasehold launches are punching way above anything I would want to pay. I believe that there is PLENTY of blood left that has yet to flow onto the streets, especially from recent buying speculators (2012 onwards). I have high hopes for some of the resellers in my targetted developments to not to be able to stand the heat of the market and let go at a price which is still profitable to them (due to their longer holding period), but at a much more realistic market price.