Integrated Shield Plans… Co-Pay or No-Pay?
having health insurance is like having clothes... do you want to be running around naked?
if you have health insurance, you have swag, trust me (okay, maybe not)
First thing first, I am considering changing my Shield plan. Why? I just received a letter notifying me of premium increases and I have realized that there are objectively better shield plans out there.
I currently have the NTUC Enhanced Income Shield (Preferred) with the Assist Rider. The rider covers all hospitalization expenses except a 10% co-pay up to $3000, and has a daily cash benefit.
Probably once I finalize the switching of my shield plan, I will do an insurance update for 2017 and that will probably be it for a very long time.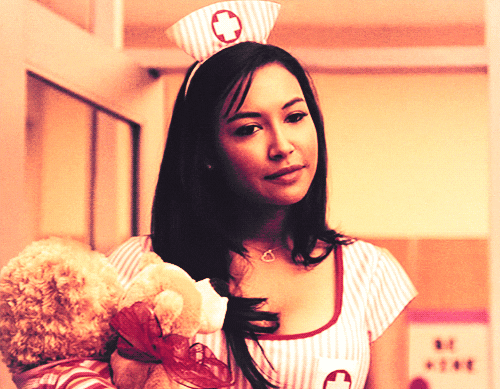 I've never been hospitalized before, but if nurses looked like this...
Co-Pay or No-Pay?
Now there are 6 insurers offering shield plans. GE, Aviva, AXA, Pru, NTUC and AIA.
All 6 insurers have Shield plans that covers up til private hospitals, and all of them offer "No-Pay" riders as supplements to the base Shield plan.

"No-Pay" riders means that if you need to claim this insurance, the usual deductible and co-insurance will be completely covered by the rider. This means $0 out of pocket expense for hospitalization and surgeries.
Only 2 of the insurers have a "Co-Pay" option, and that is NTUC and Prudential.
"Co-Pay" riders mean that if you need to claim the insurance, you will only be liable up to a certain amount, which is so far up to a maximum of $3,000.
The "Co-Pay" Options
They are slightly different in the way that things are calculated. NTUC looks at the total claimable amount, and 10% is payable up to $3000. For Prudential, the amount payable for the co-pay is simply 50% of the deductible, up to $1,750.
So correct me if I am wrong, but this means for a person covered with NTUC, his final out of pocket expenses for being hospitalized will be slowly increasing until the claimable amount is over $30,000, and which point his maximum liability is $3,000.
However, for someone with Prudential, they are looking at a $1,750 bill every single hospitalization, unless the total bill is under $3,500.
Theoretically, if you have a $500 payable amount, you will pay $50 with NTUC, or $250 with Pru.
Theoretically, if you have a $5,000 payable amount, you will pay $500 with NTUC, or $1,750 with Pru.
Theoretically, if you have a $25,000 payable amount, you will pay $2,500 with NTUC, or $1,750 with Pru.
Theoretically, if you have a $50,000 payable amount, you will pay $3,000 with NTUC, or $1,750 with Pru.
Looking at it this way, NTUC seems better than Prudential if you are hospitalized frequently for minor stuff (total bill under $17,500). Prudential is better than NTUC if you are only hospitalized for major stuff, where the total bill would be over $17,500.
MOH data
shows that at private hospitals, the 50% to 90% percentile of hospital bills is roughly between $13,000 and $28,000.
Of course, with medical inflation being one of the world's great constants, we should expect that number to slowly rise over time and that would make the Prudential offering more attractive, pari passu.
However, all things are NOT equal between the 2 insurers.
NTUC only covers 90 days pre and 90 days post hospitalization.
Prudential covers 180 days pre and 365 days post hospitalization.
NTUC annual max limit is $1m while Prudential is $1.2m
And finally, Prudential has a lower premium. Pru is about 10% cheaper until age 40, and the discount rises up to almost 20% at age 50, and the gradually falls down to 6% cheaper at age 80. For someone covering themselves from 30 to 80, the difference is roughly about 10%.

Mind you, this is AFTER NTUC has "buffed" up their offering, which is what they are using to justify their premium increase.
For me, it seems like a no-brainer that Prudential is the better choice when it comes to "Co-Pay" options.
The "No-Pay" Options
The "No-Pay" options are plentiful. You have 6 insurers and each of them have one to a few choices of riders to give you "additional benefits".
Personally, I hate bundling of insurance coverage. I don't need daily cash, ambulance fee is really not very expensive at all, extra bedding is usually restrictive to immediate family, I wouldn't want to go for TCM treatment and if I really need prosthesis, I would just pay for it out of pocket.
I don't find any of these extra benefits as real benefits that I want to be paying for year after year. For some people in special circumstances, it may be necessary or a good bonus to have such options, but for me, I really don't see them as necessary at all.
With the removal of all those redundant (at least to me) bells and whistles, it isn't surprising that the premiums of AXA is a very significant 20% discount to other "No-Pay" options.
Okay, so the "best" Co-Pay vs. No-Pay face-off
Both AXA and Prudential has 180 days pre and 365 days post operation. Prudential has an annual limit of $1.2m while AXA is $1m. AXA is more modular, meaning that you can add on the additional riders or remove them without affecting your Basic rider. Prudential allows for planned overseas treatments. There are slight pros and cons to each, but the fundamental difference of co-pay vs no-pay is really the main differentiator.
Finally, the premium difference between the Prudential "Co-Pay" option and the AXA "No-Pay" option is actually 10%.
Of course the conclusion is rather easy. A healthy person would go for the "Co-Pay" option. Not only would they visit the hospital less frequently, their treatment cost might not be high if their problems are not severe.

For someone who is prone to medical issues, the "No-Pay" option allows them to effectively limit their medical expenses, regardless of how ill they might be. This option is "more worth it" if you are always in and out of the hospital.
Someone with the Pru "Co-Pay" option could get hospitalized once at 41, twice at 51, thrice at 61, up to 4 times at 65... up to 6 times at age 78 and they would still breakeven with someone on the AXA "No-Pay" option. Of course, if they don't, they will have quite a fair bit of extra cash saved!
So... perhaps the best choice is to just be very healthy, go for the "Co-Pay" option, pray that nothing happens to you, but have an emergency fund just in case?
Conclusion
This dilemma is a real one for me. I will be deciding which route to go by the end of next week.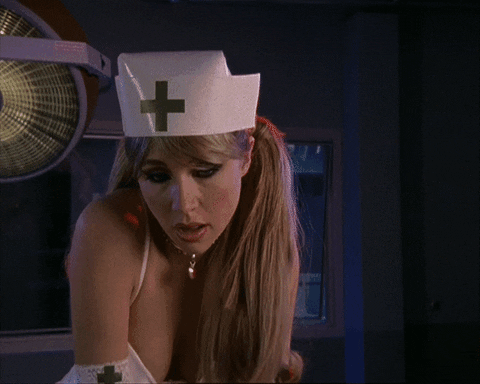 'Scus mi Nurse, I need some help ar ...
"Sure, I am totally qualified to give you personalized financial advice about health insurance"
I know many people go for the "No-Pay" route. After all, it was only a while ago that NTUC was the only insurer offering a "Co-Pay" option and it wasn't even widely known. Most people don't know that there is such a rider that limits your co-pay and gives you a cheaper insurance premium for your rider.
Plus, I know that there are companies that have medical benefits that "pays" for their employees' personal health insurance. In that case, of course go for the biggest and best.
Coughing up an extra 10% for that "peace of mind" is a very easy argument to make for the "No-Pay" camp, but remember, the "Co-Pay" option has hard limits on maximum co-payment as well. To me, that is a big peace of mind as well, as compared to the "naked Shield plans" that some people have. I don't need 100% certainty. 95% is good enough for me. I know that I can afford $1,750. It isn't a catastrophe for me to reach into my emergency fund and pay for it. For some people, an unexpected $1,750 bill can really screw up their lives.
I think the question comes back to: What is the main point of an Integrated Shield Plan insurance and insurance riders?
If the answer is to protect yourself from excessively large medical bills, then honestly, both options will do the trick.
But like I said, both plans are great and definitely better than nothing. I might just be splitting hairs, but and I guess it might come down to just personal preference and comfortability with the insurers and working with their respective agents assigned to me.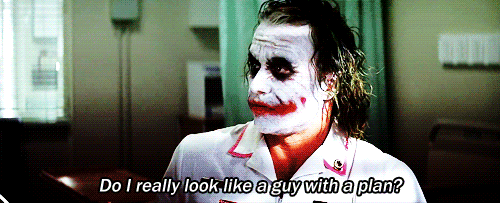 What do you guys think? Did you know about "Co-Pay" options? What Shield plan and rider do you have and what was the reason you decided on that? Does the "Co-Pay" or "No-Pay" option sound better, and why do you say so?

Regardless though, I have a feeling that in the near future the "No-Pay" schemes might be scrapped (as advised from expert panels) and current policy holders will either be allowed to keep it as a legacy plan, or will be phased into co-pay models. Whatever happens though, I am sure that this isn't going to be the last time I think about Shield plans, although I really wish it was.