THE NEW OCBC 360 SUCKS BALLS
Oh that's right,
Version 3.0 of the OCBC360
(eff 1 Apr 2017) is finally out, and it sucks!
Version 2 OCBC 360 2.25% on up to $60,000
Version 1 OCBC 360 3.05% on up to $50,000
Guess what is the "real" interest of version 3 of the OCBC 360 account?
Okay, I'll tell you. It's a stinking 1.85% of up to $70,000
1.2% for the salary credit of at least $2,000
0.3% for the GIRO payments of
3 bills of total amount of at least $150
0.3% for credit card spending over $500 a month
0.05% baseline
For the people who have been with OCBC 360 all the way, fulfilling the 3 main basic criteria of salary, GIRO and credit card spending, we have seen our interest given to us DROP from a very generous 3.05% to 1.85%. That's a 40% drop in interest since the account launched!
And of course, they beef up the "Wealth" category, where you get suckered by the banks buying shitty products that no one wants. Please do not get shit from here just to get the bonus interest.
Honestly, this is absolute bullshit. Screw you OCBC.
I'm going to be thinking about what I'll do from 1st Apr onwards. SCB has only salary credit (albeit $3,000) and also $500 credit spending for 1.78% on up to $100,000. Add in 3 GIRO payments and you're back to 2.03%, with the option to jack up that up to 3.03% if you made some big ticket purchases on your credit card that month (over $2000 instead of $500). So there you go, I haven't even really looked around and I already found an alternative which is way better than OCBC.
BOC SmartSaver is 2.35% if I am not wrong (they got tiers, gotta check it in more detail)
UOB One account finally becomes attractive, although the QUARTERLY commitment by the ONE card is a real put off (I doubt I'll ever go with UOB because of this). Its limit is $50,000 also.
Seriously though, open up a Citibank MaxiGain account. After 12 months, you'll probably be getting around 1.85% anyway,
but with zero damn hoops to jump through.
This is just the tip of the iceberg. I'll try to come up with my new strategy (
click to see my old one
).
Anyway, the result is simple: OCBC, be ready to see a beautiful flight of cash AWAY from you.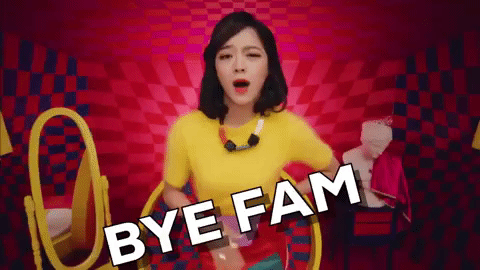 Any ideas? What is your strategy? Let me know!
*The problem is when evaluating everything as a whole, and this includes the credit cards which make up the credit card spending portion... compared to the 365, the other banks don't seem like they can consistently give you cashback on your spending. Think of it as $2000 credit, $500 expense, then add the interest + cashback. Account wise, OCBC360 is lacking, but together with their credit cards, they seem to be doing okay. I think further investigation involving the tweaking of salary credit ($2000, $3000), credit spending amount ($500, $600, $800 etc) and the cashback of the credit cards has to be taken into account before I can conclusively determine which is the best combination. As of now, I'm just pissed that they are back peddling on their main draw.