$450 / 19.7% Credit Card Cashback Lobang Guide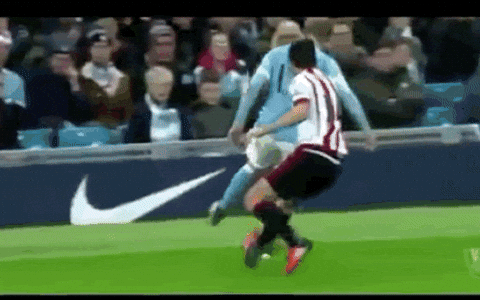 Serious or not?
How to save $450 on credit card spending? Spend $26,666 on AMEX cashback and get 1.5% back, is it?
Not quite.
Well, here's what you need to do it:
1. Have a minimum income of 30k
2.
POSB Everyday Mastercard
(min income 30k)
3.
SCB Manhatten Mastercard
(min income 30k)
4.
CIMB Visa Signature
(min income 30k)
** All promos listed are valid until 31 March 2017 only, although they do have a tendency of getting extended. PLEASE OWNSELF CHECK OWNSELF**
The first $160 + $1.50
Sign up for the POSB Everyday card online and get $160 cashback when you spend $500
. The card has a base 0.3% cashback on everything, so you can get $1.50 cashback from that too.
Keep card in drawer.
Set a reminder in 11.5 months to get ready to cancel your card.
*Only new cardmembers get $160 cashback. Existing cardholders only get $100 cashback.
The next $138
Sign up for the SCB Manhatten Mastercard online and opt for choice (c), which is $138 cashback. After card activation, you get the credit within 1 month and you have 6 months to spend off the credit (
t&cs
). Good bonus point is that all spending have a nice base 0.5% cashback.
The next $150 + $3.60
CIMB cards are dope because they have no annual fees and are free for life.
Sign up through this online promotion
and opt for the
Visa Signature card
.
Plan and shift around your spending so that you charge $300 to your card every month for the next 6 months and get back $25 a month, along with base cashback of 0.2% of $0.60 every month.
Fast forward 6 months and $1800 later, you should be getting back $150 because of the promotion and $3.60 from the base cashback.
Housekeeping
Remember to cancel that POSB card after the 1 year fee waiver is due.
The SCB card also only has a 1 year fee waiver. However, ask them towards the end of the period if that can be extended. If not, cancel that bitch!
The CIMB card is free for life with no annual fees. Nothing to worry about if you cancel all your other cards. You'll still have an honest card with 0.2% cashback :)
Summary
Spending over 6 months: $500 + $1800 = $2300
Cashback over 6 months: $160 + $1.50 + $138 + $150 + $3.60 = $453.10
Cashback rate: $453.10 / $2300 = 19.70%
On top of that, you now have 2 good, general purpose credit cards to use for your everyday purchases. The SCB Manhatten would be your daily driver with a base 0.5% cashback with no minimum spend or worries. The CIMB would be your backup card with a lower 0.2% cashback and also no minimum spend or worries. The POSB card can be in your wallet just to take advantage of specific bank / card promotions only. If there isn't any compelling reason to use the POSB card, just keep things simple and stick with the SCB + CIMB combo.
However, once you go overseas, there is a role reversal to your main card. Charge your overseas travel to your CIMB card and get basic complimentary travel insurance. Spend with your CIMB card, since the card waives foreign currency bank fees (usually 1.4% - 2% by the banks), so you would save that amount and only pay the 1% fee using the Visa payment network.
With a Visa and Mastercard combo, you will find it hard to find a merchant that won't accept 1 of these.
So, what do you think about this lobang? Huat or not? Let me know if you enjoy this kind of post so I know if I should post others like this!